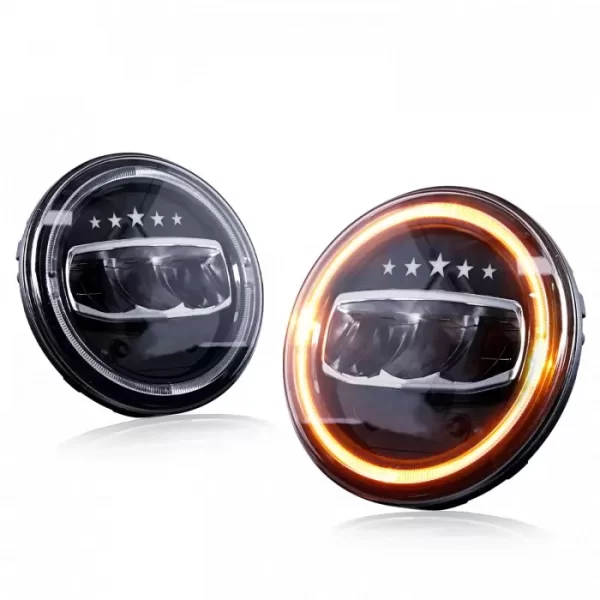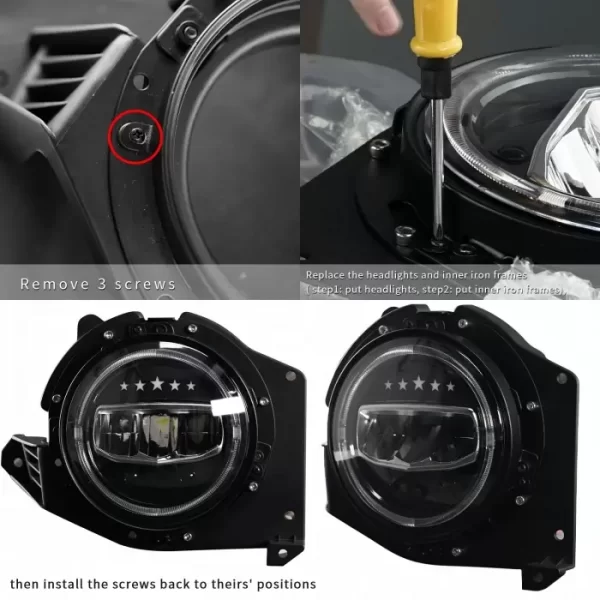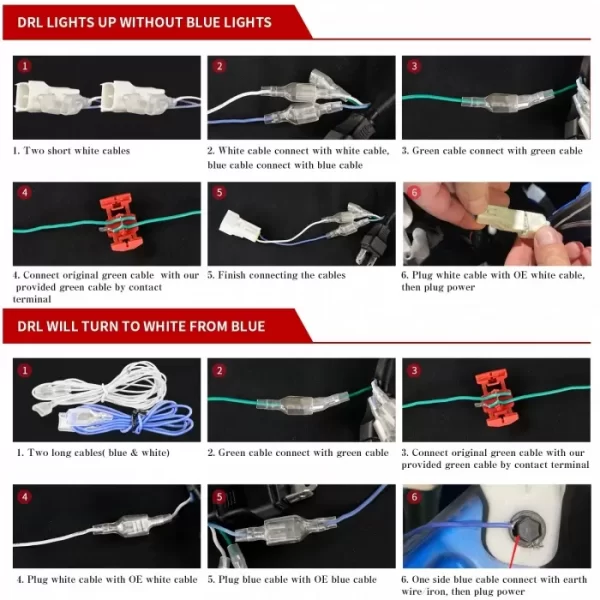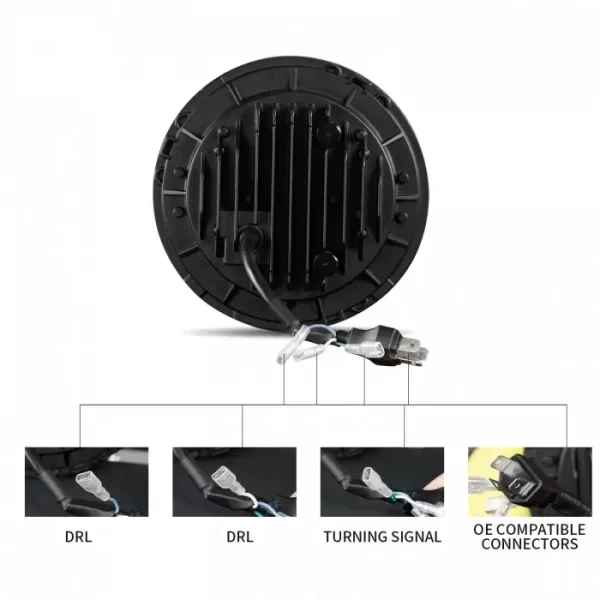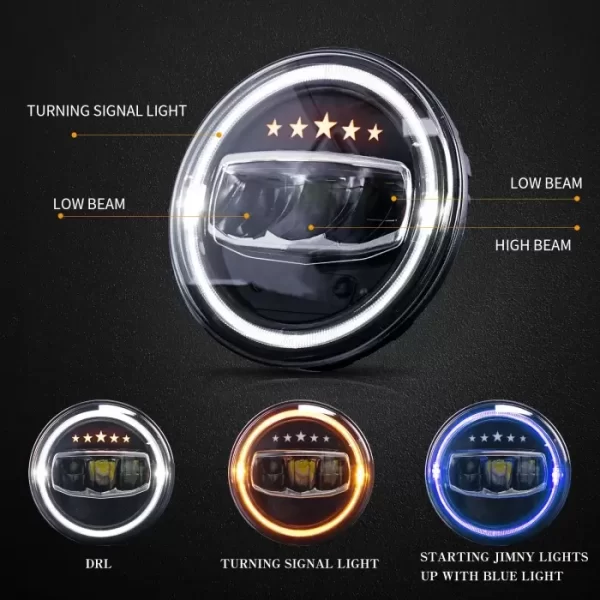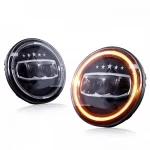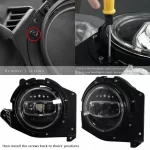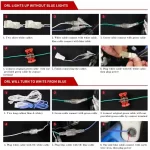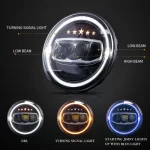 Mahindra New Thar 2020 & Old LED Headlight With DRL G – Wagon Style With (Set Of 2 Pcs.)
Product Highlights
Plug n Playstyle, no need for any modification.
Direct replace from the stock light.
100% Waterproof & shockproof.
DRL with Turn signal.
Description
High Performance, Long Range LED Headlights
These lights are OEM Fitment, Direct plug-n-play fitting, Architecture, and sealant of lights are tested professionally Before packing the Headlights.
For safer driving, at night your car headlights should be brighter and focused beam. These Headlights improve vision at night and give more accuracy. headlamps provide a more focused beam and sharper light. Custom stylish modified headlights give your Car a unique and distinctive look.
PACKAGE CONTENT:-
Complete Headlight Assembly For Mahindra Thar (Right+Left).
Wiring Kit & Socket.
SPECIFICATION
Brand name: Imported.
Bulb type: Inbuilt LED Light.
Power: 70W.
Bulb kelvin available: 6000K.
INSTALLATION:
Installation can be done by any Car Electrician.
These Headlights are Replacement of Company Fitted Headlights.
Simply remove your Existing Headlights to Install  These Lights:
Same Headlight Placement – No Alteration to Car Body.
Same Socket Fitting – No Wire Cutting.
Just Plug & Play.
INSTALLATION Step :
Step 1: Get tools to remove the headlights from the original car(remove carefully)
Step 2: Turn on our headlights, (don't tear off the protective film yet) sort out the wires and plugs,
Install the bulb first (install the bulb according to the picture (several))
Step 3: Insert the lamp line with the original car according to the line indication diagram (note: the original car is a low-matched car that needs the wiring of packaging, but high-matched car does not)
Step 4: After the wire is connected, check whether the function of the lamp is normal (please feel free to contact us if there is any problem)
Step 5: After the normal function, install and fix our headlights. Do not lose.
Step 6: After installation, everything is normal at the end of tearing off the protective film.
Warranty Condition:
If Any Physical Damage Warranty will lapse.
Warranty will lapse if any sticker removes, tempering in date and in wiring.
FAQ:
Q. are these lights compatible with the new Thar 2020 also.
Ans. Yes, These lights are compatible With Old Thar and New Thar 2020 also.
Q. How can I install these lights.
Ans. You can install it very easily at any car garage, installation charges around 300-500.
Q. Can I use hid kit for these lights?
Ans. No, because there is inbuilt LED Light in These Headlights.
Note:
As because we are providing only Best Quality Imported Parts, therefore, the order may take some time to complete, depending on the availability of those Genuine Parts with the distributor. Above all, we request to cooperate, as we believe in quality, and due to hurry, we may lose the quality which we do not want to.
For instance, query, feel free to ask your question in the question, and answering section on the product page.
---
Only logged in customers who have purchased this product may leave a review.